Drug Delivery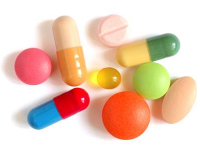 The importance of drug delivery to chemists, medicinal and otherwise, has increased since the advent of integrated drug discovery processes. Physicochemical and biological barriers, pathways for drug delivery, formulation, pharmacokinetic and pharmacodynamic issues, metabolism, and cell culture models used in studying drug delivery are just some of the topics that make drug delivery an exciting field for researchers.
Find all articles on drug delivery in Wiley Online Library...
Recent Articles

RSS feed
Stimulating Assemblies: We report the construction of a non-toxic nanoassembly between bovine serum albumin (BSA) and cucurbit[7]uril macrocycle and its breakage with adamantylamine or pH, which restores the protein structure and recognition properties. The assembly shows efficient loading and controlled release of doxorubicin, the same being validated in cells.
[Full Paper]
Nilotpal Barooah, Amit Kunwar, Raman Khurana, Achikanath C. Bhasikuttan, Jyotirmayee Mohanty
Chem. Asian J., December 09, 2016, DOI: 10.1002/asia.201601411. Read article
A biocompatible double emulsion functionalized with gold nanorods, DNA origami, and porous silicon nanoparticles, as an advanced all-in-one platform for versatile targeted therapeutics and antibody co-delivery is reported by M. Hai and co-workers on page 10195. This biocompatible platform can be easily formed with great therapeutics loading capacity and tunable ratio for different cancer treatments, and has great potential in advancing biomedical applications.
[Frontispiece]
Feng Kong, Hongbo Zhang, Xiangmeng Qu, Xu Zhang, Dong Chen, Ruihua Ding, Ermei Mäkilä, Jarno Salonen, Hélder A. Santos, Mingtan Hai
Adv. Mater., December 09, 2016, DOI: 10.1002/adma.201670324. Read article
A new drug concentration meter is developed. In vivo drug release can be monitored precisely via a self-indicating drug delivery system consisting of a new aggregation-induced emission thermoresponsive hydrogel. By taking the advantage of a self-indicating system, one can easily detect the depletion of drugs, and reinject to maintain a dosage in the optimal therapeutic window.
[Communication]
Sing Shy Liow, Qingqing Dou, Dan Kai, Zibiao Li, Sigit Sugiarto, Chris Yee Yung Yu, Ryan Tsz Kin Kwok, Xiaohong Chen, Yun-Long Wu, Seow Theng Ong, Atish Kizhakeyil, Navin K. Verma, Ben Zhong Tang, Xian Jun Loh
Small, December 08, 2016, DOI: 10.1002/smll.201603404. Read article
Caged alcohols: The spatiotemporal release of chemical matter under biocompatible conditions remains a challenging task. Disclosed herein is a technique that can be broadly applied to decage alcohol-containing moieties in cells. A proof-of-concept for the release of a fluorophore and a potent cytotoxic drug is described.
[Communication]
Ester Jiménez-Moreno, Zijian Guo, Bruno L. Oliveira, Inês S. Albuquerque, Annabel Kitowski, Ana Guerreiro, Omar Boutureira, Tiago Rodrigues, Gonzalo Jiménez-Osés, Gonçalo J. L. Bernardes
Angew. Chem. Int. Ed., December 08, 2016, DOI: 10.1002/anie.201609607. Read article
Polymeric nanoparticlesare developed by supramolecular self-assembly for the delivery of anticancer drug in vitro and in vivo. The nanoparticles having both redox and acid responsive properties are capable of inducing anticancer effect on HeLa cells. In vivo application of the nanoparticles on liver tumor model in transgenic zebrafish shows an improved viability of zebrafish with sustainable reduction of liver tumor.
[Full Paper]
Chung Yen Ang, Si Yu Tan, Cathleen Teh, Jia Min Lee, Mun Fei Eddy Wong, Qiuyu Qu, Li Qing Poh, Menghuan Li, Yuanyuan Zhang, Vladimir Korzh, Yanli Zhao
Small, December 05, 2016, DOI: 10.1002/smll.201602379. Read article
Efficient elimination of B-lineage lymphomas by Sortase A-generated ofatumumab (OFA)-modified monomethyl auristatin E (MMAE) conjugates. Sortase A-mediated transpeptidation has been used to specifically conjugate triple glycine-MMAE, a highly toxic antimitotic agent, to OFA equipped with a short C-terminal LPETG tag at heavy chain, which generates ADCs that show extremely strong potency in killing CD20 positive cancer cells.
[Full Paper]
Liqiang Pan, Wenbin Zhao, Jun Lai, Ding Ding, Qian Zhang, Xiaoyue Yang, Minmin Huang, Shijie Jin, Yingchun Xu, Su Zeng, James J. Chou, Shuqing Chen
Small, November 22, 2016, DOI: 10.1002/smll.201602267. Read article
On target: The design, synthesis, and in vitro biological studies of a biotin–carbazole–dicyanovinyl–chlorambucil conjugate are reported. One bond undergoes a thiol–ene click reaction with intracellular thiols, thereby shutting down internal charge transfer and resulting in a change of the fluorescence color from green to blue, and thus, sensing the tumor microenvironment. Subsequent photoirradiation results in release of the anticancer drug in a controlled manner (see figure).
[Communication]
Yarra Venkatesh, S. Karthik, Y. Rajesh, Mahitosh Mandal, Avijit Jana, N. D. Pradeep Singh
Chem. Asian J., November 18, 2016, DOI: 10.1002/asia.201601264. Read article
Active targeting of cyclo(Arg-Gly-Asp) peptide (cRGD) decorated disulfide (SS) containing polyvinyl alcohol nanogels (cRGD-SS-NGs) for efficient treatment of human glioblastoma. These cRGD-SS-NGs give (i) super stability for circulation and tumor accumulation, (ii) enhanced cellular uptake via receptor-mediated endocytosis, and (iii) pH and reduction triggered intracellular drug release, resulting in potent antitumor effect.
[Full Paper]
Wei Chen, Yan Zou, Zhiyuan Zhong, Rainer Haag
Small, November 16, 2016, DOI: 10.1002/smll.201601997. Read article
[Full Paper]
Nadine S. Sommerfeld, Michaela Hejl, Matthias H. M. Klose, Ekaterina Schreiber-Brynzak, Andrea Bileck, Samuel M. Meier, Christopher Gerner, Michael A. Jakupec, Markus Galanski, Bernhard K. Keppler
Eur. J. Inorg. Chem., November 15, 2016, DOI: 10.1002/ejic.201601205. Read article
Photolabile ruthenium complexes can cage a biologically active ligand and release it when irradiated with visible light. We present a series of complexes for light-activated delivery of the anticancer agent 6-mercaptopurine. Several complexes are able to release 6-mercaptopurine on irradiation with visible light and exhibit photoselective DNA binding or toxicity towards MCF-7 breast cancer cells.
[Full Paper]
Hazel Chan, Joy B. Ghrayche, Jianhua Wei, Anna K. Renfrew
Eur. J. Inorg. Chem., November 15, 2016, DOI: 10.1002/ejic.201601137. Read article
Metal-organic frameworks (MOFs) are a promising platform for the synthesis of porous nanoparticles for diverse medical applications. The aim of this study is to comprehensively investigate the nanosafety of different MOF nanoparticles for distinct fields of medical applications. Data presented here suggest the need to evaluate the nanosafety of each MOF nanomaterial with respect to their particular medical application.
[Full Paper]
Stefan Wuttke, Andreas Zimpel, Thomas Bein, Simone Braig, Katharina Stoiber, Angelika Vollmar, Dominik Müller, Kirsten Haastert-Talini, Jörn Schaeske, Meike Stiesch, Gesa Zahn, Alexander Mohmeyer, Peter Behrens, Oliver Eickelberg, Deniz A. Bölükbas, Silke Meiners
Adv. Healthcare Mater., November 15, 2016, DOI: 10.1002/adhm.201600818. Read article
Nanodiamonds grafted with block copolymer of poly[poly(ethylene glycol) methyl ether methacrylate and gemcitabine substituted poly(N-hydroxysuccinimide methacrylate) can be used as suitable theragnostic nanoparticles for gemcitabine.
[Communication]
Mingxia Lu, Yu-Kai Wang, Jiacheng Zhao, Hongxu Lu, Martina H. Stenzel, Pu Xiao
Macromol. Rapid Commun., November 04, 2016, DOI: 10.1002/marc.201600344. Read article
Protecting and activating: A novel class of S-alkylsulfonyl cysteines is employed in peptide synthesis under Fmoc chemistry conditions and amine initiated polymerization of α-amino acid N-carboxyanhydrides (NCAs). The S-alkylsulfonyl group can then be directly attacked by thiols to form asymmetric disulfide bonds.
[Full Paper]
Olga Schäfer, David Huesmann, Christian Muhl, Matthias Barz
Chem. Eur. J., October 31, 2016, DOI: 10.1002/chem.201604391. Read article
Gold nanorods, DNA origami, and porous silicon nanoparticle-functionalized biocompatible double emulsion are developed for versatile molecular targeted therapeutics and antibody combination therapy. This advanced photothermal responsive all-in-one biocompatible platform can be easily formed with great therapeutics loading capacity for different cancer treatments with synergism and multidrug resistance inhibition, which has great potential in advancing biomedical applications.
[Communication]
Feng Kong, Hongbo Zhang, Xiangmeng Qu, Xu Zhang, Dong Chen, Ruihua Ding, Ermei Mäkilä, Jarno Salonen, Hélder A. Santos, Mingtan Hai
Adv. Mater., September 30, 2016, DOI: 10.1002/adma.201602763. Read article
Hormone analogue co-assembly: Introduction of a very simple dipeptide recognition module, diphenylalanine, induced the assembly of somatostatin analogue hybrid peptide to form nanospheres. Supramolecular co-polymers with this functional designed building block mixed with another diphenylalanine derivative were shown to efficiently bind to cancer cells and target tumors. The integrated new nanosystem could play a dual role of both a nanocarrier and a bioactive targeting component.
[Communication]
Talia Shekhter Zahavi, Mor Oron-Herman, Genady Kostenich, Eyal Rub, Yoseph Salitra, Ludmila Buzhansky, Arie Orenstein, Ehud Gazit, Lihi Adler-Abramovich
ChemNanoMat, September 15, 2016, DOI: 10.1002/cnma.201600220. Read article
© Wiley-VCH 2016.