Drug Delivery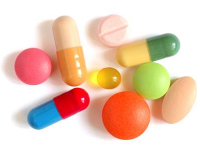 The importance of drug delivery to chemists, medicinal and otherwise, has increased since the advent of integrated drug discovery processes. Physicochemical and biological barriers, pathways for drug delivery, formulation, pharmacokinetic and pharmacodynamic issues, metabolism, and cell culture models used in studying drug delivery are just some of the topics that make drug delivery an exciting field for researchers.
Find all articles on drug delivery in Wiley Online Library...
Recent Articles

RSS feed
But can they fire while cloaked? Molecular imprinting was used to cloak polymeric nanogels (MIP-NGs) with a human serum albumin-rich protein corona for use as a nanocarrier, resulting in longer circulation times in the blood and almost no retention in liver tissue. MIP-NGs also passively accumulated in tumor tissue. The stealth properties were acquired in situ without the need to pretreat with albumin, minimizing toxic side effects.
[Communication]
Toshifumi Takeuchi, Yukiya Kitayama, Reo Sasao, Takuya Yamada, Kazuko Toh, Yu Matsumoto, Kazunori Kataoka
Angew. Chem. Int. Ed., April 28, 2017, https://doi.org/10.1002/anie.201700647 Read article
Drugs on demand: A glucose-responsive supramolecular drug delivery system based on the host–guest interaction between a water-soluble pillar[5]arene (WP5) and a pyridylboronic acid derivative (G) was constructed for insulin delivery and controlled release under physiological conditions. The approach provides a novel strategy for the construction of glucose-responsive smart supramolecular drug delivery systems and represents the ideal treatment of diabetes mellitus.Wang/Hu et al: Glucose-Responsive Supramolecular Vesicles for Controlled Insulin Delivery
[Full Paper]
Lei Gao, Tingting Wang, Keke Jia, Xuan Wu, Chenhao Yao, Wei Shao, Dongmei Zhang, Xiao-Yu Hu, Leyong Wang
Chem. Eur. J., April 20, 2017, https://doi.org/10.1002/chem.201700345 Read article
Size-changeable nanoaircrafts carrying graphene quantum dots (GQDs) loaded with the anticancer drug doxorubicin (DOX) can achieve penetrating drug delivery hierarchically, on demand, and in vivo. pH-sensitive enhanced aggregation and photopenetrating thermal-chemotherapy allow a shuriken-like penetration of DOX/GQDs, which also improves homogeneous treatment in the tumor via hyperthermia and ultrasmall GQDs, all contributing to the killing of cells.
[Full Paper]
Yu-Lin Su, Ting-Wei Yu, Wen-Hsuan Chiang, Hsin-Cheng Chiu, Chun-Hsiang Chang, Chi-Shiun Chiang, Shang-Hsiu Hu
Adv. Funct. Mater., April 11, 2017, https://doi.org/10.1002/adfm.201700056 Read article
Nanohybrids of hollow nanostars with encapsulated gold caps with unique photothermal characteristic are readily synthesized for complementary photothermal therapy, gene therapy, and chemotherapy.
[Full Paper]
Ranran Wang, Nana Zhao, Fu-Jian Xu
Adv. Funct. Mater., April 10, 2017, https://doi.org/10.1002/adfm.201700256 Read article
Releasing siRNA: Binding and release of short interfering ribonucleic acid (siRNA) from lyotropic liquid crystalline lipid nanoparticles (LNPs) on a self-assembled monolayer was demonstrated by using the aid of a quartz crystal microbalance. Small-angle X-ray scattering (SAXS) was used to characterise the attached LNPs.
[Full Paper]
Behnoosh Tajik-Ahmadabad, Adam Mechler, Benjamin W. Muir, Keith McLean, Tracey M. Hinton, Frances Separovic, Anastasios Polyzos
ChemBioChem, April 03, 2017, https://doi.org/10.1002/cbic.201600613 Read article
Gold-functionalized dendrimer-like silica-nanogel hybrids are successfully designed and fabricated as light-traceable and intracellular microenvironment-responsive nanocarriers for smart sulfydryl-containing drug delivery. The unique structure, large surface area, intracellular microenvironment-responsive autofluorescence, and GSH-triggered drug-release render such nanocarriers as attractive for the delivery of sulfydryl-containing drugs.
[Communication]
Bingyang Shi, Xin Du, Jian Chen, Libing Fu, Marco Morsch, Albert Lee, Yong Liu, Nicholas Cole, Roger Chung
Small, March 31, 2017, https://doi.org/10.1002/smll.201603966 Read article
Ultrasound-controlled subcellular drug delivery is achieved with ultrasound-degradable mesoporous nanosilicon as a drug payload platform. This drug delivery strategy significantly amplifies therapeutic efficacy in vitro and in vivo by altering drug distribution within cells and increasing drug accumulation within the nucleus where their targets of action reside.
[Communication]
Bin Kang, Ming-Bo Zheng, Pei Song, Ai-Ping Chen, Ji-Wu Wei, Jing-Juan Xu, Yi Shi, Hong-Yuan Chen
Small, March 30, 2017, https://doi.org/10.1002/smll.201604228 Read article
In this Research News, recent key research achievements in soft bioelectronics enabled precision therapy, with emphasis on drug delivery, therapeutic and surgical mechanisms and tools enabled by integrated systems, are summarized. Challenges in technology development and prospects for commercialization are also discussed.
[Research News]
Hao Wu, Wei Gao, Zhouping Yin
Adv. Healthcare Mater., March 29, 2017, https://doi.org/10.1002/adhm.201700017 Read article
Biomaterial-based treatment strategies significantly contribute toward the development of novel intervention strategies after spinal cord injury. Biomaterials are able to deliver drugs in a localised and sustained manner, and promote the survival and integration of cells after transplantation. Combinatorial strategies, which utilise novel biomaterials, present a promising approach to promote enhanced functional recovery after injury.
[Review]
Tobias Führmann, Priya N. Anandakumaran, Molly S. Shoichet
Adv. Healthcare Mater., March 01, 2017, https://doi.org/10.1002/adhm.201601130 Read article
Reactive oxygen, nitrogen, and sulfur species (RONSS) are closely associated with numerous physiological functions and represent a novel category of endogenous stimuli, which can be employed as new triggering events to mediate the disassembly/cross-linking of vesicular assemblies, thereby selectively triggering the release of encapsulated therapeutic payloads in RONSS-overexpressed pathological tissues.
[Feature Article]
Zhengyu Deng, Jinming Hu, Shiyong Liu
Macromol. Rapid Commun., February 27, 2017, https://doi.org/10.1002/marc.201600685 Read article
Special delivery: When doxorubicin-loaded self-assembled lipid liquid-crystalline nanoparticles are incubated with glioblastoma cells T98G, lower concentrations of the drug are sufficient to inhibit proliferation of the cancer cells than when free doxorubicin is used.
[Full Paper]
Ewa Nazaruk, Agnieszka Majkowska-Pilip, Renata Bilewicz
ChemPlusChem, January 06, 2017, https://doi.org/10.1002/cplu.201600534 Read article
© Wiley-VCH 2016.