Drug Delivery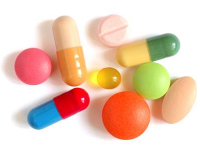 The importance of drug delivery to chemists, medicinal and otherwise, has increased since the advent of integrated drug discovery processes. Physicochemical and biological barriers, pathways for drug delivery, formulation, pharmacokinetic and pharmacodynamic issues, metabolism, and cell culture models used in studying drug delivery are just some of the topics that make drug delivery an exciting field for researchers.
Find all articles on drug delivery in Wiley Online Library...
Recent Articles
RSS feed
Turning up the heat: A dual-targeted nanosystem (SeNPs-DOX-ICG-RP) composed of selenium nanoparticles (SeNPs), doxorubicin (DOX), indocyanine green (ICG), and RC-12 and PG-6 peptides (RP) undergoes self-immolated cleavage under near-IR irradiation and releases the loaded drug for precise drug delivery through a combination of chemo- and photothermal therapy (see figure).
[Full Paper]
Xueyang Fang, Chang'e Li, Lan Zheng, Fang Yang, Tianfeng Chen
Chem. Asian J., March 13, 2018, https://doi.org/10.1002/asia.201800048 Read article
Porous silicon (PSi) has attracted increasing attention for biomedical applications. With controllable geometry, tunable nanoporous structure, large pore volume, high specific surface area, and versatile surface chemistry, PSi exhibits superior performance as a versatile drug carrier. Recent progress in the use of PSi in drug delivery and cancer immunotherapy is reviewed and discussed.
[Review]
Wei Li, Zehua Liu, Flavia Fontana, Yaping Ding, Dongfei Liu, Jouni T. Hirvonen, Hélder A. Santos
Adv. Mater., March 13, 2018, https://doi.org/10.1002/adma.201703740 Read article
Hollow nanowire array, or "nanotraw", was recently developed to penetrate cell membrane and to provide temporal and dose control of the delivery of biomolecules into cells. In this work, a simple approach of preparing nanostraws with different structures including various diameters, lengths, and densities is developed, and their applications in gene transfection are explored.
[Full Paper]
Gen He, Hui-Jiuan Chen, Di Liu, Yuping Feng, Chengduan Yang, Tian Hang, Jiangming Wu, Yuhong Cao, Xi Xie
Adv. Mater. Interfaces, March 07, 2018, https://doi.org/10.1002/admi.201701535 Read article
The recent progress in the development of nanoscaled metal-organic frameworks for biomedical application is reviewed via a broad perspective. Typical examples in biosensing, molecular imaging, cancer treatment, and cancer theranostics are discussed. The remaining problems and promising breakthroughs in this field are also outlined.
[Review]
Jingrong Zhou, Gan Tian, Lijuan Zeng, Xueer Song, Xiu-wu Bian
Adv. Healthcare Mater., March 06, 2018, https://doi.org/10.1002/adhm.201800022 Read article
Falling to pieces: Encapsulation of self-associating porphyrinic compounds into polymer carriers can lead to disaggregation. The monomerization efficiency for porphyrinic aggregates strongly depends on their structure and the type of carrier. Despite similar monomerization capabilities, the dynamic properties are determined by the carrier: polyvinylpyrrolidone acts as a strong binder, whereas block copolymer micelles allow exchange with the bulk phase.
[Article]
Ilche Gjuroski, Julien Furrer, Martina Vermathen
ChemPhysChem, March 05, 2018, https://doi.org/10.1002/cphc.201701318 Read article
New vectors for intracellular delivery: The conformational preferences of non-cationic and amphipathic [l-Aia-Xxx]n oligomers were investigated by CD and NMR. All of the proposed FITC-6-Ahx-[l-Aia-Xxx]4-NH2 oligomers were internalized by cells highly efficiently, clearly showing the importance of the azepinone-constrained l-Trp analogue (l-Aia) for cell penetration. The compounds were also explored in an in vitro BBB permeation assay.
[Full Paper]
Olivier Van der Poorten, Baptiste Legrand, Lubomir L. Vezenkov, Júlia García-Pindado, Nadir Bettache, Astrid Knuhtsen, Daniel Sejer Pedersen, Macarena Sánchez-Navarro, Jean Martinez, Meritxell Teixidó, Marcel Garcia, Dirk Tourwé, Muriel Amblard, Steven Ballet
ChemBioChem, February 28, 2018, https://doi.org/10.1002/cbic.201700678 Read article
New H2O2 and pH cascade-responsive nano-sized insulin complex micelles (Ins-NCs) are developed. Ins-NCs are loaded into a microneedle (MN) patch consisting of an H2O2-scavenging sheath layer for enhancing biocompatibility. The insulin is specifically released in an oxidative and acidic microenvironment created by an enzymatic reaction with glucose oxidase under hyperglycemic conditions, therefore regulating blood glucose levels tightly.
[Communication]
Yuqi Zhang, Jinqiang Wang, Jicheng Yu, Di Wen, Anna R. Kahkoska, Yue Lu, Xudong Zhang, John B. Buse, Zhen Gu
Small, February 26, 2018, https://doi.org/10.1002/smll.201704181 Read article
Vesicle-embedded drug: Micelle-to-vesicle transition in aqueous solutions of a cationic gemini surfactant (GS) induced by the anti-inflammatory drug diclofenac sodium (DS) is studied (see figure). The drug-loaded vesicles are stable at human body temperature and thus are potential drug-delivery vehicles without any external additives.
[Article]
Sargam M. Rajput, Sugam Kumar, Vinod K. Aswal, Omar A. El Seoud, Naved I. Malek, Suresh Kumar Kailasa
ChemPhysChem, February 16, 2018, https://doi.org/10.1002/cphc.201701134 Read article
It′s all under control: We demonstrate an electrospray technique to precisely control the morphology of nonspherical alginate microparticles by tuning experimental parameters of the system. Controlling the shape of biocompatible alginate microparticles might be effective in drug delivery and 3D cell culturing.
[Article]
Morteza Jeyhani, Sze Yi Mak, Stephen Sammut, Ho Cheung Shum, Dae Kun Hwang, Scott S. H. Tsai
ChemPhysChem, February 13, 2018, https://doi.org/10.1002/cphc.201701094 Read article
Two-dimensional (2D) Ti3C2 MXene-based nanosheets have been successfully constructed for controllable drug releasing and synergistic photothermal hyperthermia/chemotherapy against cancer. Especially, based on the high photothermal-conversion capability of 2D Ti3C2 MXenes, they have been further explored for highly efficient tumor eradication by synergistic Ti3C2-assisted photothermal ablation and chemotherapy, which has been systematically demonstrated both in vitro and in vivo.
[Full Paper]
Xiaoxia Han, Ju Huang, Han Lin, Zhigang Wang, Pan Li, Yu Chen
Adv. Healthcare Mater., February 05, 2018, https://doi.org/10.1002/adhm.201701394 Read article
Multicompartmental particles comprise a broad class of anisotropic particles that have become of interest in a variety of applications. As more sophisticated and reliable materials processing techniques are developed, increasingly robust data are published demonstrating their potential, particularly in medical applications. Here, the recent progress in the development of multicompartmental particles in medicine is reviewed.
[Progress Report]
Asish C. Misra, Joerg Lahann
Adv. Healthcare Mater., February 05, 2018, https://doi.org/10.1002/adhm.201701319 Read article
Host-guest chemistry based organic-inorganic nanocomposites composed of 3D hydrogel and carbon nanotubes (CNTs) have revolutionized the hydrogel/CNTs technologies with improved performance in the area of regenerative medicine, tissue engineering, targeted drug delivery, implantable devices, bio-sensing and bio-robotics. This review highlights the synthesis of CNT hybrid hydrogels and provides the recent updates on CNTs-hydrogel hybrid systems and their biomedical applications.
[Review]
Arti Vashist, Ajeet Kaushik, Atul Vashist, Vidya Sagar, Anujit Ghosal, Y. K. Gupta, Sharif Ahmad, Madhavan Nair
Adv. Healthcare Mater., February 01, 2018, https://doi.org/10.1002/adhm.201701213 Read article
Beside its genomic properties, DNA is also recognized as a novel material in the field of nanoengineering. In recent years, a variety of DNA nanomachines are developed because of their many potential applications in biosensing, diagnostics, and therapeutic applications. Each working mechanism is elucidated as to how it is used to create structures for DNA nanomachines in the biomedical field.
[Review]
Chava Angell, Mingxuan Kai, Sibai Xie, Xiangyi Dong, Yi Chen
Adv. Healthcare Mater., January 19, 2018, https://doi.org/10.1002/adhm.201701189 Read article
Two-photon-absorbing (2hνA) nanoparticles provide safer cancer treatment opportunities than current therapies lacking spatial and temporal selectivities thanks to their 3D spatial resolution of 1 µm3 and very low scattering. Herein, porous and nonporous 2hνA silica, organosilica, and gold-silica nanoparticles are described for bioimaging, drug delivery, and photodynamic therapy via photolysis, energy transfer, and electron transfer mechanisms.
[Review]
Jonas G. Croissant, Jeffrey I. Zink, Laurence Raehm, Jean-Olivier Durand
Adv. Healthcare Mater., January 18, 2018, https://doi.org/10.1002/adhm.201701248 Read article
Polymersomes, as engineered polymer vesicles, are well received as efficient carriers for the delivery of diagnostic and therapeutic molecules. Chemical modifications to self-assembling polymers allow customization of nanosized carriers for a wide variety of clinical applications. This review highlights the critical design features and discusses the current efforts to engineer polymersomes for the next generation of nanomedicine.
[Review]
Jiayu Leong, Jye Yng Teo, Vinay K. Aakalu, Yi Yan Yang, Hyunjoon Kong
Adv. Healthcare Mater., January 15, 2018, https://doi.org/10.1002/adhm.201701276 Read article
On the basis of their inherent properties, including biocompatibility, biodegradability and relative low-cost, inorganic nanoparticles are ideal candidates for the development of skin drug delivery systems. This review provides an updated and comprehensive overview of the state of the art in the trends towards skin drug delivery with a particular focus in the attractive alternative offered by inorganic-based nanosystems.
[Personal Account]
E. Carazo, A. Borrego-Sánchez, F. García-Villén, R. Sánchez-Espejo, P. Cerezo, C. Aguzzi, C. Viseras
Chem. Rec., January 05, 2018, https://doi.org/10.1002/tcr.201700061 Read article
© Wiley-VCH 2016.