Drug Delivery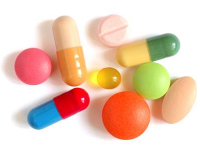 The importance of drug delivery to chemists, medicinal and otherwise, has increased since the advent of integrated drug discovery processes. Physicochemical and biological barriers, pathways for drug delivery, formulation, pharmacokinetic and pharmacodynamic issues, metabolism, and cell culture models used in studying drug delivery are just some of the topics that make drug delivery an exciting field for researchers.
Find all articles on drug delivery in Wiley Online Library...
Recent Articles

RSS feed
Crosslinked polymer gels can be conformally coated with polymerizable nanogels through an interfacially mediated redox reaction. Uniform, micrometer-scale coatings form rapidly at ambient, aqueous conditions. The structure of the nanogel coating controls the diffusion coefficient of a small molecule from the core polymer. Furthermore, the core polymer and nanogel coating may be separately loaded with different small molecules for multidrug release.
[Full Paper]
Eric A. Dailing, Devatha P. Nair, Travis Van De Veer, Tyler D'Ovidio, Jeffrey W. Stansbury
Macromol. Chem. Phys., August 17, 2017, https://doi.org/10.1002/macp.201700256 Read article
SMTX-AuNPs and SMTX-AuNPs/RGO nanostructures were prepared as covalent drug delivery systems for pH-triggered release of the anti-cancer drug mitoxantrone (MTX). After structural and morphological characterization, their in vitro anticancer activities were investigated against MCF-7 breast cancer cells. The results indicate that SMTX-AuNPs have better activity on cancer cells than free MTX and SMTX-AuNPs/RGO. This finding suggests that the use of graphene-based materials for the covalent drug delivery systems need to be revisited.
[Full Paper]
Abbas Jafarizad, Ayuob Aghanejad, Melike Sevim, Önder Metin, Jaleh Barar, Yadollah Omidi, Duygu Ekinci
ChemistrySelect, August 16, 2017, https://doi.org/10.1002/slct.201701178 Read article
This report reveals the excellent hydrogelating ability of two Fmoc protected dipeptides with ω-amino acids exhibiting conformational flexibility. The hydrogelators were found to show resistance towards proteolysis and non-cytotoxic in four different cell lines of diversified nature. These biomaterials were used to synthesize nanoparticles (HNPs) using the concept of self-assembly, utilizing weak interactions.These hydrogelators show good entrapment efficiency and release kinetics of the model drug curcumin from the hydrogel matrix. Thus our research holds future promise for using these biomaterials as vehicles for drug delivery.
[Full Paper]
Priyanka Tiwari, Ritu Verma, Anindya Basu, Ryann M. Christman, Amit K. Tiwari, Digambar Waikar, Anita Dutt Konar
ChemistrySelect, August 16, 2017, https://doi.org/10.1002/slct.201701172 Read article
Leroux et al. performed a set of experiments reported in our study and claim that they failed to reproduce the thermoresponsive liposomal system containing ammonium bicarbonate (ABC) that could trigger drug release under mild heating. We disagree with their assessments and speculate that the different method used by Leroux et al. to prepare the aqueous ABC is the culprit.
[Correspondence]
Wei-Lin Wan, Min-Fan Chung, Po-Chien Shih, Hsing-Wen Sung
Angew. Chem. Int. Ed., August 16, 2017, https://doi.org/10.1002/anie.201706509 Read article
Burst your bubble: The templated assembly of a de novo designed peptide at the interface of fluorous nanodroplets affords ultrasound-sensitive nano-peptisomes. Acoustic rupture of the carrier at the surface of cells leads to direct intracellular delivery of encapsulated membrane-impermeable biomolecular cargo with spatial and temporal precision.
[Communication]
Scott H. Medina, Megan S. Michie, Stephen E. Miller, Martin J. Schnermann, Joel P. Schneider
Angew. Chem. Int. Ed., August 16, 2017, https://doi.org/10.1002/anie.201704649 Read article
Monitoring drug-delivery systems with an imaging modality is of great importance to achieve optimal therapeutic effects. Here, 19F magnetic resonance is used as a convenient and sensitive tool to monitor self-assembled drug-delivery systems because changes in the self-assembly profile sensitively induce corresponding 19F magnetic resonance responses.
[Full Paper]
Xin Liu, Yaping Yuan, Shaowei Bo, Yu Li, Zhigang Yang, Xin Zhou, Shizhen Chen, Zhong-Xing Jiang
Eur. J. Org. Chem., August 15, 2017, https://doi.org/10.1002/ejoc.201700566 Read article
Nanoengineered particles are gaining increasing interest for applications in the biomedical realm. However, the behavior of targeted particles in complex biological environments is still poorly understood. In this Review, Dai et al. discuss parameters that affect the biological performance of particles and highlight strategies for how the targeting ability of particles can be improved.
[Review]
Qiong Dai, Nadja Bertleff-Zieschang, Julia A. Braunger, Mattias Björnmalm, Christina Cortez-Jugo, Frank Caruso
Adv. Healthcare Mater., August 15, 2017, https://doi.org/10.1002/adhm.201700575 Read article
A series of thiol-loaded MoS2 nanodots (NDs) based on the attachment of thiol group on sulfur vacancy sites are fabricated. 6-mercaptopurie-conjugated MoS2 NDs are implemented as a platform for sensing glutathione in blood and live cells through in situ ligand exchange. Thiolated doxorubicin-conjugated MoS2 NDs serve as glutathione-responsive nanocarriers for simultaneous drug delivery and cellular imaging.
[Full Paper]
Shih-Chiang Chen, Chang-Yu Lin, Tian-Lu Cheng, Wei-Lung Tseng
Adv. Funct. Mater., August 11, 2017, https://doi.org/10.1002/adfm.201702452 Read article
Black phosphorus nanoparticles are surface-loaded with platinum derivatives, investigated herein, to transfer a therapeutic cargo to a specific target tissue, to combine their effect with oxaliplatin, leading to further potentiation of the anticancer effect.
[Full Paper]
Michaela Fojtů, Xinyi Chia, Zdeněk Sofer, Michal Masařík, Martin Pumera
Adv. Funct. Mater., August 07, 2017, https://doi.org/10.1002/adfm.201701955 Read article
Superhydrophobic, reversibly elastic, moldable, electrospun fibers with 3D fluffy geometries are fabricated by coaxially electrospinning two distinct polymers: hydrophobic polysulfone and elastic poly(glycerol sebacate). The SupREME fibers demonstrate multimodal functions as oil absorbents, sealants for blocking water passage/leakage, and adjuvants for extending the local residence of hydrophilic drugs under ambient fluid environments, confirming the broad spectrum of their potential applications.
[Full Paper]
Slgirim Lee, Byeonggwan Kim, Seung-Hyun Kim, Eunkyoung Kim, Jae-Hyung Jang
Adv. Funct. Mater., August 04, 2017, https://doi.org/10.1002/adfm.201702310 Read article
Biological barriers throughout the body present challenges for drug delivery. Chemical, physical, and biomolecule-mediated approaches to overcoming biological barriers have been developed for a variety of anatomic locations. The mechanisms and applications of these approaches are reviewed.
[Review]
Rong Yang, Tuo Wei, Hannah Goldberg, Weiping Wang, Kathleen Cullion, Daniel S. Kohane
Adv. Mater., July 28, 2017, https://doi.org/10.1002/adma.201606596 Read article
The supercritical carbon dioxide technology utilizes carbon dioxide in its supercritical state as it is non-toxic, cost-effective, and environmental-friendly. This green technology produces polymeric carriers in various forms by altering critical conditions such as temperature and pressure during the fabrication process. We provide an overview of the history, principle, and preparation methods involving this versatile technology and its use in fabrication of polymeric carriers for applications in drug delivery and related biomedical areas.
[Review]
Ranjith Kumar Kankala, Yu Shrike Zhang, Shi-Bin Wang, Chia-Hung Lee, Ai-Zheng Chen
Adv. Healthcare Mater., July 28, 2017, https://doi.org/10.1002/adhm.201700433 Read article
[Microreview]
Alexander V. Safronov, Satish S. Jalisatgi, M. Frederick Hawthorne
Eur. J. Inorg. Chem., July 26, 2017, https://doi.org/10.1002/ejic.201700594 Read article
Novel silica-containing redox nanoparticle (siRNP) is developed to enhance the stability and drug loading capacity with reactive oxygen species (ROS) scavenging activity. Oral administration of hydrophobic drug-loaded siRNP significantly improves drug bioavailability to inhibit the tumor growth in a mouse colon cancer model. By accumulating in gastrointestinal tract, ROS scavenging capacity of siRNP suppresses the systemic side effect of anticancer drug. siRNP is a promising candidate as novel nanotherapeutic and nanocarrier for a wide range of water-insoluble chemotherapeutic agents.
[Full Paper]
Long Binh Vong, Shinya Kimura, Yukio Nagasaki
Adv. Healthcare Mater., July 24, 2017, https://doi.org/10.1002/adhm.201700428 Read article
Amyloid hydrogel for sustained growth factors delivery in tissue engineering applications. Amyloid based hydrogels can mimic the extracellular matrix and serve as matrices for tissue engineering applications both in vitro and in vivo. A pH responsive, self-assembled amyloid hydrogel system is used to encapsulate various growth factors for driving stem cell differentiation toward neuronal lineage.
[Full Paper]
Subhadeep Das, Rakesh Kumar, Narendra Nath Jha, Samir K. Maji
Adv. Healthcare Mater., July 24, 2017, https://doi.org/10.1002/adhm.201700368 Read article
A new form of liver X receptor-based therapeutics based on the nanoparticles (NPs) decorated with collagen IV targeting ligands is generated. The NPs with optimal polyethylene glycol density can successfully reach atherosclerotic lesions and enhance therapeutic efficacy of GW3965 while maintaining hepatic lipid metabolism. This targeted NP system suggests a new modality for combating inflammation in advanced atherosclerosis.
[Full Paper]
Mikyung Yu, Jaume Amengual, Arjun Menon, Nazila Kamaly, Felix Zhou, Xiaoding Xu, Phei Er Saw, Seung-Joo Lee, Kevin Si, Carleena Angelica Ortega, Won Il Choi, In-Hyun Lee, Yazan Bdour, Jinjun Shi, Morteza Mahmoudi, Sangyong Jon, Edward A. Fisher, Omid C. Farokhzad
Adv. Healthcare Mater., July 21, 2017, https://doi.org/10.1002/adhm.201700313 Read article
Multifunctional nano-in-micro particles composed of mucoadhesive polymer modified halloysite nanotubes and pH-responsive polymer are developed by microfluidics for oral drug delivery applications. The microparticles can release the drug site specifically in response to the pH condition of small intestine, strongly interact with small intestine, and significantly increase the permeability of a poorly water-soluble drug.
[Full Paper]
Nattha Kerdsakundee, Wei Li, João Pedro Martins, Zehua Liu, Feng Zhang, Marianna Kemell, Alexandra Correia, Yaping Ding, Mikko Airavaara, Jouni Hirvonen, Ruedeekorn Wiwattanapatapee, Hélder A. Santos
Adv. Healthcare Mater., July 17, 2017, https://doi.org/10.1002/adhm.201700629 Read article
A nanoscale coordination polymer is developed to deliver drug to tumor tissue and realize real-time monitoring of drug release. Extremely high drug loading efficiency is achieved, and pH-responsive drug release in lysosome is monitored by the recovered fluorescence of drug itself. Importantly, this polyphenol-rich coordination polymer significantly inhibits tumor growth with negligible heart toxicity.
[Full Paper]
Kai Han, Wei-Yun Zhang, Jin Zhang, Zhao-Yu Ma, He-You Han
Adv. Healthcare Mater., July 17, 2017, https://doi.org/10.1002/adhm.201700470 Read article
This Account introduces our research progress of drug delivery systems based on PGMA nanoparticles and nanoassemblies for the delivery of model molecules and therapeutic agents. Importantly, MSN@PGMAs based on atom transfer radical polymerization assisted systems, host-guest interaction assisted systems, and layer-by-layer self-assembled systems as well as the potential bioapplications and anti-bacterial applications of these nanocarriers are then discussed. Finally, the challenges and development directions of such nanoplatforms are brought out.
[Personal Account]
Ming-Xue Wu, Xin Wang, Ying-Wei Yang
Chem. Rec., July 04, 2017, https://doi.org/10.1002/tcr.201700036 Read article
A strategically constructed targeted nanoenvelope delivery system is built as a clinically relevant targeted doxorubicin delivery theranostic nanoplatform with enhanced therapeutic mileage assisted by dual responsive surface enhanced Raman scattering/fluorescence modality.
[Full Paper]
Adukkadan N. Ramya, Manu M. Joseph, Santhi Maniganda, Varsha Karunakaran, Sreelekha T. T., Kaustabh Kumar Maiti
Small, July 03, 2017, https://doi.org/10.1002/smll.201700819 Read article
This work focuses on using a new copolymer, poly[(R)-3-hydroxybutyrate-co-4-hydroxybutyrate] (P3HB4HB) in a thermogelling multiblock system. The gelation properties, degradation, and drug release rates are studied with reference to P3HB. Results indicate that subtle polymeric composition can have a great effect on the polymer properties and associated drug release behavior.
[Full Paper]
Chien Yi Wee, Sing Shy Liow, Zibiao Li, Yun-Long Wu, Xian Jun Loh
Macromol. Chem. Phys., July 03, 2017, https://doi.org/10.1002/macp.201700196 Read article
A novel drug delivery vehicle based on folate-modified mesoporous silica nanoparticles and microbubbles is designed and fabricated. The resulting multifunctional vehicle, which combines the merits of high drug loading capacity, multitargeting, and ultrasound-guided drug release, can enhance the efficacy of anticancer drugs, reduce undesirable side effects, and provide a new strategy for tumor targeting.
[Full Paper]
Yongjiu Lv, Yang Cao, Pan Li, Jianxin Liu, Huali Chen, Wenjing Hu, Liangke Zhang
Adv. Healthcare Mater., July 03, 2017, https://doi.org/10.1002/adhm.201700354 Read article
Cotransporting ion, Na+, is found as a trigger for the proceeding of l-carnitine-conjugated poly(lactic-co-glycolic acid) (PLGA) nanoparticles (LC-PLGA NPs) targeting to Na+-coupled organic cation/carnitine transporter 2 (OCTN2). In this case, LC-PLGA NPs and Na+ bind to specific binding sites of OCTN2, and then initiate the conformation change from outward-facing to occluded state to form an energetically stable intermediate complex (OCTN2-Na+-LC-PLGA NPs). The complex induces membrane invagination and the following endocytosis.
[Full Paper]
Longfa Kou, Qing Yao, Mengchi Sun, Chunnuan Wu, Jia Wang, Qiuhua Luo, Gang Wang, Yuqian Du, Qiang Fu, Jian Wang, Zhonggui He, Vadivel Ganapathy, Jin Sun
Adv. Healthcare Mater., June 29, 2017, https://doi.org/10.1002/adhm.201700165 Read article
A multicompartment drug release system is developed for dynamic modulation of tissue responses. The system is composed of electrosprayed spheres embedded within an electrospun mat of core–shell fibers. Different compartments are formed that are capable of releasing drugs over distinct timescales. When anti-inflammatory and antifibrotic drugs are incorporated, these systems are able to reduce the foreign body response to implants.
[Full Paper]
Aaron H. Morris, Rajwant S. Mahal, Jillian Udell, Michelle Wu, Themis R. Kyriakides
Adv. Healthcare Mater., June 21, 2017, https://doi.org/10.1002/adhm.201700370 Read article
© Wiley-VCH 2016.