Drug Delivery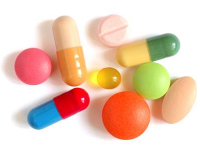 The importance of drug delivery to chemists, medicinal and otherwise, has increased since the advent of integrated drug discovery processes. Physicochemical and biological barriers, pathways for drug delivery, formulation, pharmacokinetic and pharmacodynamic issues, metabolism, and cell culture models used in studying drug delivery are just some of the topics that make drug delivery an exciting field for researchers.
Find all articles on drug delivery in Wiley Online Library...
Recent Articles

RSS feed
Hook, line and sinker: Effect of different loadings with photosensitizers and mannose on the antibacterial photodynamic activity of porphyrin-hyperbranched polyglycerol conjugates was assessed and evidence for multivalency interactions in antibacterial photodynamic therapy (aPDT) was found (see figure). Conjugates of hyperbranched polyglycerol and zinc porphyrin photosensitizers were systematically functionalized with different loadings of mannose and the antibacterial phototoxicity was investigated.
[Full Paper]
Michael H. Staegemann, Burkhard Gitter, Jens Dernedde, Christian Kuehne, Rainer Haag, Arno Wiehe
Chem. Eur. J., February 20, 2017, DOI: 10.1002/chem.201605236. Read article
New types of drug delivery systems, i.e., nanopaper and nanofoam, are prepared in facile way by utilizing cellulose nanofibers (CNF) and drug only. The nanofoam is a result of the interaction and interfacial behavior of CNF and drug. The different formulations exhibit tailored drug release kinetics ranging from immediate (nanopapers, 10–20 min) to slow release (nanofoams, ≈24 h).
[Full Paper]
Korbinian Löbmann, Jakob Wohlert, Anette Müllertz, Lars Wågberg, Anna J. Svagan
Adv. Mater. Interfaces, February 15, 2017, DOI: 10.1002/admi.201600655. Read article
Metal surface nanostructuring to guide cell behavior is an attractive strategy to improve parts of medical implants, lab-on-a-chip, soft robotics, self-assembled microdevices, and bionic devices. In the review, we discus important parameters, relevant trends, and specific examples of metal surface nanostructuring to guide cell behavior on metal-based hybrid surfaces, control real-time cells dynamics oscillating stimuli-responsive layer-by-layer polyelectrolyte assemblies.
[Review]
Yulia Zhukova, Ekaterina V. Skorb
Adv. Healthcare Mater., February 14, 2017, DOI: 10.1002/adhm.201600914. Read article
This microreview describes recent major advances in the integration of metal nitrosyls with various nanoplatforms for photocontrolled nitric oxide delivery.
[Microreview]
Hui-Jing Xiang, Min Guo, Jin-Gang Liu
Eur. J. Inorg. Chem., February 08, 2017, DOI: 10.1002/ejic.201601135. Read article
A summary of advances in the rational design and development of targeted PtIV prodrugs over the past decade is provided with an emphasis on derivatives that target not only DNA but also enzymes, proteins, peptides and hormones.
[Microreview]
Reece G. Kenny, Su Wen Chuah, Alanna Crawford, Celine J. Marmion
Eur. J. Inorg. Chem., February 07, 2017, DOI: 10.1002/ejic.201601278. Read article
Attachment of gemcitabine retains the self-assembly of the asymmetric triblock polypeptide into cylindrical nanoparticles with a drug-rich (blue diamonds) core surrounded by a hydrophobic core (red) and hydrophilic polypeptide corona (black chains).
[Full Paper]
Jayanta Bhattacharyya, Isaac Weitzhandler, Shihan Bryan Ho, Jonathan R. McDaniel, Xinghai Li, Lei Tang, Jinyao Liu, Mark Dewhirst, Ashutosh Chilkoti
Adv. Funct. Mater., February 07, 2017, DOI: 10.1002/adfm.201605421. Read article
Strategy to overcome resistance: A smart stimulus-responsive self-assembled system (PD/VER nanogel) from a short peptide-Dox conjugate and P-glycoprotein inhibitor (Verapamil) has been developed for controlled drug release and simultaneous inhibition of the P-glycoprotein function to reverse multidrug resistance in cancer cells. This novel system provides a useful strategy to overcome drug resistance for improved antitumor treatment.
[Full Paper]
Linna Lyu, Fang Liu, Xiaoyong Wang, Ming Hu, Jing Mu, Haolun Cheong, Gang Liu, Bengang Xing
Chem. Asian J., February 02, 2017, DOI: 10.1002/asia.201601704. Read article
A fast adenosine triphosphate depleting micellar system that is activated by intracellular redox for the codelivery of anticancer drug paclitaxel and siRNA against polo-like kinase1 is developed to address the key challenges of multidrug-resistant (MDR) cancer therapy. The nanomicelle provides an original delivery strategy for the distinctive dual modulations of MDR therapy with spatial and temporal control.
[Full Paper]
Hebin Wang, Yang Li, Miaozun Zhang, Di Wu, Youqing Shen, Guping Tang, Yuan Ping
Adv. Healthcare Mater., February 02, 2017, DOI: 10.1002/adhm.201601293. Read article
The targeted drug delivery of nanomedicine to tumor remains a great challenge for combinational therapy of metastatic breast cancer. Herein, an albumin biomimetic nanocorona (DRI-S@HSA) loading photothermal agent IR-780 and Twist small interfering RNA can accomplish high accumulation and deep penetration within tumor tissues, thereby holding great promise for synergistic therapy of tumor progression and metastasis of breast cancer.
[Full Paper]
Haiqiang Cao, Lili Zou, Bin He, Lijuan Zeng, Yongzhuo Huang, Haijun Yu, Pengcheng Zhang, Qi Yin, Zhiwen Zhang, Yaping Li
Adv. Funct. Mater., January 30, 2017, DOI: 10.1002/adfm.201605679. Read article
Special delivery: When doxorubicin-loaded self-assembled lipid liquid-crystalline nanoparticles are incubated with glioblastoma cells T98G, lower concentrations of the drug are sufficient to inhibit proliferation of the cancer cells than when free doxorubicin is used.
[Full Paper]
Ewa Nazaruk, Agnieszka Majkowska-Pilip, Renata Bilewicz
ChemPlusChem, January 06, 2017, DOI: 10.1002/cplu.201600534. Read article
[Full Paper]
Nadine S. Sommerfeld, Michaela Hejl, Matthias H. M. Klose, Ekaterina Schreiber-Brynzak, Andrea Bileck, Samuel M. Meier, Christopher Gerner, Michael A. Jakupec, Markus Galanski, Bernhard K. Keppler
Eur. J. Inorg. Chem., November 15, 2016, DOI: 10.1002/ejic.201601205. Read article
Photolabile ruthenium complexes can cage a biologically active ligand and release it when irradiated with visible light. We present a series of complexes for light-activated delivery of the anticancer agent 6-mercaptopurine. Several complexes are able to release 6-mercaptopurine on irradiation with visible light and exhibit photoselective DNA binding or toxicity towards MCF-7 breast cancer cells.
[Full Paper]
Hazel Chan, Joy B. Ghrayche, Jianhua Wei, Anna K. Renfrew
Eur. J. Inorg. Chem., November 15, 2016, DOI: 10.1002/ejic.201601137. Read article
© Wiley-VCH 2016.