Drug Delivery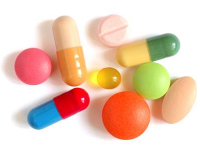 The importance of drug delivery to chemists, medicinal and otherwise, has increased since the advent of integrated drug discovery processes. Physicochemical and biological barriers, pathways for drug delivery, formulation, pharmacokinetic and pharmacodynamic issues, metabolism, and cell culture models used in studying drug delivery are just some of the topics that make drug delivery an exciting field for researchers.
Find all articles on drug delivery in Wiley Online Library...
Recent Articles

RSS feed
On target: A novel drug-delivery system that targets circulating tumor cells (CTCs) and that comprises a composite nanofiber film that can enrich fluid CTCs and deliver a drug to these enriched CTCs under stimulation of the extra/intercellular environment at different pH values was developed. This drug-delivery system can be used to decrease the activity of CTCs and limit the migration and proliferation of tumor cells.
[Full Paper]
Wenqian Wang, Yaya Cheng, Yansheng Li, Hao Zhou, Li-Ping Xu, Yongqiang Wen, Liang Zhao, Xueji Zhang
ChemMedChem, March 21, 2017, https://doi.org/10.1002/cmdc.201600633 Read article
Anisotropic hematite microdockers attach to microcargos via a light induced chemical reaction, and transport the cargos upon application of time dependent magnetic fields. The transportation of colloidal clusters due to collective rotation of magnetic inclusions and the selective manipulation of the microdockers via proper magnetic fields are investigated. These artificial micromachines can be used in harvest applications in targeted drug delivery and lab on a chip technology.
[Full Paper]
Fernando Martinez-Pedrero, Helena Massana-Cid, Pietro Tierno
Small, March 15, 2017, https://doi.org/10.1002/smll.201603449 Read article
Azidosugar interjection: Substrates for protein glycosylation were directly delivered into the cell cytoplasm through nanoscale conduits on a nanostraw platform. This technique can be used to introduce bulky, charged, and cell-impermeable azidosugar substrates and reaction intermediates into the glycosylation pathway for subsequent labeling with click chemistry probes.
[Communication]
Alexander M. Xu, Derek S. Wang, Peyton Shieh, Yuhong Cao, Nicholas A. Melosh
ChemBioChem, March 14, 2017, https://doi.org/10.1002/cbic.201600689 Read article
Current strategies for surface functionalization often yield the resulting upconversion nanoparticles with limited biocompatibility, specificity, functionality, and dispersibility in high-salt physiological environment. To this end, a rational design and synthesis of hairpin DNA-functionalized upconversion/gold nanoprobes is presented featuring improved stability, which is particularly useful for deep-tissue drug delivery.
[Communication]
Sanyang Han, Animesh Samanta, Xiaoji Xie, Ling Huang, Juanjuan Peng, Sung Jin Park, Daniel Boon Loong Teh, Yongdoo Choi, Young-Tae Chang, Angelo Homayoun All, Yanmei Yang, Bengang Xing, Xiaogang Liu
Adv. Mater., March 10, 2017, https://doi.org/10.1002/adma.201700244 Read article
A new glucose-responsive insulin delivery system based on the interaction between the glucose derivative-modified insulin (Glc-Insulin) and glucose transporters (GLUTs) on erythrocytes membrane is developed. The binding competition between glucose and Glc-Insulin bound to facilitative GLUTs offers a novel and simple strategy for glucose-responsive insulin release with fast responsiveness.
[Communication]
Chao Wang, Yanqi Ye, Wujin Sun, Jicheng Yu, Jingqiang Wang, David S. Lawrence, John B. Buse, Zhen Gu
Adv. Mater., March 07, 2017, https://doi.org/10.1002/adma.201606617 Read article
Biomaterial-based treatment strategies significantly contribute toward the development of novel intervention strategies after spinal cord injury. Biomaterials are able to deliver drugs in a localised and sustained manner, and promote the survival and integration of cells after transplantation. Combinatorial strategies, which utilise novel biomaterials, present a promising approach to promote enhanced functional recovery after injury.
[Review]
Tobias Führmann, Priya N. Anandakumaran, Molly S. Shoichet
Adv. Healthcare Mater., March 01, 2017, https://doi.org/10.1002/adhm.201601130 Read article
Reactive oxygen, nitrogen, and sulfur species (RONSS) are closely associated with numerous physiological functions and represent a novel category of endogenous stimuli, which can be employed as new triggering events to mediate the disassembly/cross-linking of vesicular assemblies, thereby selectively triggering the release of encapsulated therapeutic payloads in RONSS-overexpressed pathological tissues.
[Feature Article]
Zhengyu Deng, Jinming Hu, Shiyong Liu
Macromol. Rapid Commun., February 27, 2017, https://doi.org/10.1002/marc.201600685 Read article
New types of drug delivery systems, i.e., nanopaper and nanofoam, are prepared in facile way by utilizing cellulose nanofibers (CNF) and drug only. The nanofoam is a result of the interaction and interfacial behavior of CNF and drug. The different formulations exhibit tailored drug release kinetics ranging from immediate (nanopapers, 10–20 min) to slow release (nanofoams, ≈24 h).
[Full Paper]
Korbinian Löbmann, Jakob Wohlert, Anette Müllertz, Lars Wågberg, Anna J. Svagan
Adv. Mater. Interfaces, February 15, 2017, https://doi.org/10.1002/admi.201600655 Read article
Metal surface nanostructuring to guide cell behavior is an attractive strategy to improve parts of medical implants, lab-on-a-chip, soft robotics, self-assembled microdevices, and bionic devices. In the review, we discus important parameters, relevant trends, and specific examples of metal surface nanostructuring to guide cell behavior on metal-based hybrid surfaces, control real-time cells dynamics oscillating stimuli-responsive layer-by-layer polyelectrolyte assemblies.
[Review]
Yulia Zhukova, Ekaterina V. Skorb
Adv. Healthcare Mater., February 14, 2017, https://doi.org/10.1002/adhm.201600914 Read article
This microreview describes recent major advances in the integration of metal nitrosyls with various nanoplatforms for photocontrolled nitric oxide delivery.
[Microreview]
Hui-Jing Xiang, Min Guo, Jin-Gang Liu
Eur. J. Inorg. Chem., February 08, 2017, https://doi.org/10.1002/ejic.201601135 Read article
A summary of advances in the rational design and development of targeted PtIV prodrugs over the past decade is provided with an emphasis on derivatives that target not only DNA but also enzymes, proteins, peptides and hormones.
[Microreview]
Reece G. Kenny, Su Wen Chuah, Alanna Crawford, Celine J. Marmion
Eur. J. Inorg. Chem., February 07, 2017, https://doi.org/10.1002/ejic.201601278 Read article
Strategy to overcome resistance: A smart stimulus-responsive self-assembled system (PD/VER nanogel) from a short peptide-Dox conjugate and P-glycoprotein inhibitor (Verapamil) has been developed for controlled drug release and simultaneous inhibition of the P-glycoprotein function to reverse multidrug resistance in cancer cells. This novel system provides a useful strategy to overcome drug resistance for improved antitumor treatment.
[Full Paper]
Linna Lyu, Fang Liu, Xiaoyong Wang, Ming Hu, Jing Mu, Haolun Cheong, Gang Liu, Bengang Xing
Chem. Asian J., February 02, 2017, https://doi.org/10.1002/asia.201601704 Read article
A fast adenosine triphosphate depleting micellar system that is activated by intracellular redox for the codelivery of anticancer drug paclitaxel and siRNA against polo-like kinase1 is developed to address the key challenges of multidrug-resistant (MDR) cancer therapy. The nanomicelle provides an original delivery strategy for the distinctive dual modulations of MDR therapy with spatial and temporal control.
[Full Paper]
Hebin Wang, Yang Li, Miaozun Zhang, Di Wu, Youqing Shen, Guping Tang, Yuan Ping
Adv. Healthcare Mater., February 02, 2017, https://doi.org/10.1002/adhm.201601293 Read article
Special delivery: When doxorubicin-loaded self-assembled lipid liquid-crystalline nanoparticles are incubated with glioblastoma cells T98G, lower concentrations of the drug are sufficient to inhibit proliferation of the cancer cells than when free doxorubicin is used.
[Full Paper]
Ewa Nazaruk, Agnieszka Majkowska-Pilip, Renata Bilewicz
ChemPlusChem, January 06, 2017, https://doi.org/10.1002/cplu.201600534 Read article
[Full Paper]
Nadine S. Sommerfeld, Michaela Hejl, Matthias H. M. Klose, Ekaterina Schreiber-Brynzak, Andrea Bileck, Samuel M. Meier, Christopher Gerner, Michael A. Jakupec, Markus Galanski, Bernhard K. Keppler
Eur. J. Inorg. Chem., November 15, 2016, https://doi.org/10.1002/ejic.201601205 Read article
Photolabile ruthenium complexes can cage a biologically active ligand and release it when irradiated with visible light. We present a series of complexes for light-activated delivery of the anticancer agent 6-mercaptopurine. Several complexes are able to release 6-mercaptopurine on irradiation with visible light and exhibit photoselective DNA binding or toxicity towards MCF-7 breast cancer cells.
[Full Paper]
Hazel Chan, Joy B. Ghrayche, Jianhua Wei, Anna K. Renfrew
Eur. J. Inorg. Chem., November 15, 2016, https://doi.org/10.1002/ejic.201601137 Read article
© Wiley-VCH 2016.