Drug Delivery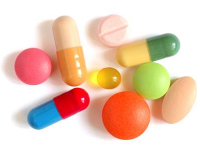 The importance of drug delivery to chemists, medicinal and otherwise, has increased since the advent of integrated drug discovery processes. Physicochemical and biological barriers, pathways for drug delivery, formulation, pharmacokinetic and pharmacodynamic issues, metabolism, and cell culture models used in studying drug delivery are just some of the topics that make drug delivery an exciting field for researchers.
Find all articles on drug delivery in Wiley Online Library...
Recent Articles

RSS feed
A self-assembled nanoformulation delivers active brain-derived neurotrophic factor (BDNF) to the central nervous system via the intranasal-to-brain pathway. The polyion complex formed by electrostatic interactions between BDNF and poly(ethylene glycol)-b-poly(l-glutamic acid) stabilizes the protein and delivers it to the brain at significantly higher rates than the native protein, and releases BDNF exclusively to its receptors upon contact.
[Full Paper]
Yuhang Jiang, James M. Fay, Chi-Duen Poon, Natasha Vinod, Yuling Zhao, Kristin Bullock, Si Qin, Devika S Manickam, Xiang Yi, William A. Banks, Alexander V. Kabanov
Adv. Funct. Mater., December 07, 2017, https://doi.org/10.1002/adfm.201703982 Read article
A dimeric drug polymeric micelle with acid-active tumor targeting and Förster resonance energy transfer (FRET)-traceable drug release is successfully fabricated. It has such unique features as long blood circulation through shielding of the cationic charges of trans-activating transcriptional activator (TAT), enhanced cellular internalization by regenerating the original TAT in acidic tumor tissue, and intracellular glutathione-triggered FRET-traceable drug release.
[Communication]
Xing Guo, Lin Wang, Kayla Duval, Jing Fan, Shaobing Zhou, Zi Chen
Adv. Mater., December 06, 2017, https://doi.org/10.1002/adma.201705436 Read article
The application of electrospun nanofibers in cancer research, including drug/gene delivery, 3D cancer model, cancer cell detection/sensing, cancer cell imaging, cancer cell capture/separation/isolation, regulating the behavior of cancer cells, and engineering the pre-metastatic niche is reviewed in this progress report.
[Progress Report]
Shixuan Chen, Sunil Kumar Boda, Surinder K. Batra, Xiaoran Li, Jingwei Xie
Adv. Healthcare Mater., December 06, 2017, https://doi.org/10.1002/adhm.201701024 Read article
Cancer represents one of the most dangerous diseases of present days and research for the most innovative and noninvasive diagnostic, and therapeutic methods is a contemporary issue since the current medical approaches are not complying with the development of the disease. Magnetic nanoparticles fulfill a demanding need in this clinical area and should be integrated into practice.
[Review]
Pavla Martinkova, Martin Brtnicky, Jindrich Kynicky, Miroslav Pohanka
Adv. Healthcare Mater., December 04, 2017, https://doi.org/10.1002/adhm.201700932 Read article
Tissue engineering materials need to be able to provide ongoing structural support as well as dynamically controlled drug delivery for optimal therapeutic outcomes. Electrospun and hydrogel materials are popular tissue engineering scaffolds for providing structural support, and this Progress Report explores the pros and cons of different drug delivery systems being developed for use in these materials.
[Progress Report]
Kiara F. Bruggeman, Richard J. Williams, David R. Nisbet
Adv. Healthcare Mater., November 30, 2017, https://doi.org/10.1002/adhm.201700836 Read article
Predetermining the biological outcome of nanomaterials by design is essential for safe and effective biomedical applications. In this Review, it is chronicled that how the nanomaterial design of pure silica, partially hybridized organosilica, and fully hybridized organosilica governs not only their physico-chemical properties but also their biocompatibility, protein corona, biodistribution, biodegradability, and clearance. Cargo loading/delivery strategies and trending biomedical applications are also discussed.
[Review]
Jonas G. Croissant, Yevhen Fatieiev, Abdulaziz Almalik, Niveen M. Khashab
Adv. Healthcare Mater., November 30, 2017, https://doi.org/10.1002/adhm.201700831 Read article
A fresh outlook in advances for design of cell-based drug vehicles as biological transporter platform for targeted delivery of different drugs is presented in this progress report. An overview of the current strategies of cell functionalization by nano- and microcarriers are provided for the first time. Then, animal models for studying cell assisted drug delivery are discussed.
[Progress Report]
Alexander S. Timin, Maxim M. Litvak, Dmitry A. Gorin, Elena N. Atochina-Vasserman, Dmitriy N. Atochin, Gleb B. Sukhorukov
Adv. Healthcare Mater., November 30, 2017, https://doi.org/10.1002/adhm.201700818 Read article
Replacing a fluorene by a more donating carbazole unit in a ruthenium–nitrosyl complex leads to a decrease in the quantum yield of NO photorelease from 0.03 to 0.01, and to an increase in the two-photon cross-section from 108 to 159 GM. This raises the issue of the optimization of the donating/withdrawing effect on the encaging cross-section.
[Full Paper]
Alejandro Enriquez-Cabrera, Pascal G. Lacroix, Isabelle Sasaki, Sonia Mallet-Ladeira, Norberto Farfán, Rodrigo M. Barba-Barba, Gabriel Ramos-Ortiz, Isabelle Malfant
Eur. J. Inorg. Chem., November 29, 2017, https://doi.org/10.1002/ejic.201700895 Read article
The awareness of the physical–chemical characteristics of poly(lactic-co-glycolic) acid, all of its potential and pitfalls, either alone or upon conjugation/functionalization with other polymers and molecules, opens new avenues in its application in the biomedical field, especially in drug delivery and tissue regeneration.
[Review]
Cláudia Martins, Flávia Sousa, Francisca Araújo, Bruno Sarmento
Adv. Healthcare Mater., November 24, 2017, https://doi.org/10.1002/adhm.201701035 Read article
The AuNRs@SiO2-G3 nanocomposites with uniform size and excellent stability are prepared by grafting polyamidoamine dendrimers up to third generation onto the surface of mesoporous silica-coated gold nanorods (AuNRs@SiO2) via a divergent technique. They show great potential to be used as a multifunctional nanoplatform to improve photothermal effect with the complement of gene silencing and chemotherapy, which may provide new possibilities for cancer treatment.
[Full Paper]
Qianyu Zhang, Li Wang, Yajun Jiang, Wei Gao, Yinsong Wang, Xiaoying Yang, Xinlin Yang, Zunfeng Liu
Adv. Mater. Interfaces, November 09, 2017, https://doi.org/10.1002/admi.201701166 Read article
A simple photochemical iterative procedure tackles the challenge of polymers multifunctionalization for biomedical applications.
[Communication]
Assala Al Samad, Audrey Bethry, Olga Janouskova, Jérémie Ciccione, Christiane Wenk, Jean-Luc Coll, Gilles Subra, Tomas Etrych, Fawaz El Omar, Youssef Bakkour, Jean Coudane, Benjamin Nottelet
Macromol. Rapid Commun., November 02, 2017, https://doi.org/10.1002/marc.201700502 Read article
Based on the therapy drawbacks of individual camptothecin (CPT) or Ara-C anticancer drug, CPT and Ara-C are cleverly conjugated together through a disulfide bond to construct a redox-sensitive drug–drug conjugate for realizing an "all-in-one" carrier-free drug codelivery system to overcome the drawbacks of individual CPT or Ara-C for cancer therapy.
[Full Paper]
Wenxiu He, Xu Hu, Wei Jiang, Ruiling Liu, Di Zhang, Jing Zhang, Zhonghao Li, Yuxia Luan
Adv. Healthcare Mater., October 27, 2017, https://doi.org/10.1002/adhm.201700829 Read article
This Account introduces our research progress of drug delivery systems based on PGMA nanoparticles and nanoassemblies for the delivery of model molecules and therapeutic agents. Importantly, MSN@PGMAs based on atom transfer radical polymerization assisted systems, host-guest interaction assisted systems, and layer-by-layer self-assembled systems as well as the potential bioapplications and anti-bacterial applications of these nanocarriers are then discussed. Finally, the challenges and development directions of such nanoplatforms are brought out.
[Personal Account]
Ming-Xue Wu, Xin Wang, Ying-Wei Yang
Chem. Rec., July 04, 2017, https://doi.org/10.1002/tcr.201700036 Read article
© Wiley-VCH 2016.