Drug Delivery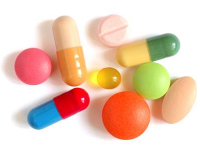 The importance of drug delivery to chemists, medicinal and otherwise, has increased since the advent of integrated drug discovery processes. Physicochemical and biological barriers, pathways for drug delivery, formulation, pharmacokinetic and pharmacodynamic issues, metabolism, and cell culture models used in studying drug delivery are just some of the topics that make drug delivery an exciting field for researchers.
Find all articles on drug delivery in Wiley Online Library...
Recent Articles

RSS feed
Synthons applied directly to the forehead: Supramolecular synthon approach in the context of crystal engineering was exploited judiciously in gelation by simply tuning the hydrogen bonding functionalities. While 1D hydrogen bonded networks (HBN) promoted gelation, 2D and 3D HBN produced weak or no gel at all. One such biocompatible and anti-inflammatory methyl salicylate (MS) gel showed promise in in vivo self-delivery.
[Communication]
Rajdip Roy, Parthasarathi Dastidar
Chem. Eur. J., October 17, 2017, https://doi.org/10.1002/chem.201703850 Read article
There are numerous variables that can affect the relationship between of nanocarriers and blood brain barrier (BBB). Understanding the composition of the nanocarriers and their affinities and interactions with proteins and receptors on the BBB can allow drug-loaded carriers to cross the BBB successfully. The size, charge, shape, and method of delivery can be manipulated to increase and enhance brain permeability and bioavailability of loaded therapeutics.
[Review]
Yung-Hao Tsou, Xue-Qing Zhang, He Zhu, Sahla Syed, Xiaoyang Xu
Small, October 16, 2017, https://doi.org/10.1002/smll.201701921 Read article
Magnetic nanoparticles are among the most popular nanomaterials used in the biomedical field. This Concept provides a brief introduction on important features that determine the physical properties of magnetic nanoparticles and summarizes their application in hyperthermia, drug delivery/release, and for nanoparticle-mediated control of biological processes.
[Concept]
Agostina Grillone, Gianni Ciofani
Chem. Eur. J., October 16, 2017, https://doi.org/10.1002/chem.201703660 Read article
Dry eye disease, age-related macular degeneration, and uveitis are ocular diseases that significantly affect the quality of life of millions of people. In these diseases, an inflammatory response results in ocular tissue damage. This review outlines multiple types of therapeutic strategies aim to either address the symptoms or abate the underlying cause of these diseases.
[Review]
Michelle L. Ratay, Elena Bellotti, Riccardo Gottardi, Steven R. Little
Adv. Healthcare Mater., October 16, 2017, https://doi.org/10.1002/adhm.201700733 Read article
Drug cargo on vitamin conjugates: Binding of two organometallic DNA–B12 conjugates to the human vitamin B12-transporting proteins intrinsic factor, haptocorrin, and transcobalamin (TC) has been studied. Strong binding to TC is observed. This study supports the use of organometallic DNA–B12 conjugates as vectors for the cellular delivery of single-stranded oligonucleotides upon parenteral administration.
[Full Paper]
Elena Mutti, Miriam Hunger, Sergey Fedosov, Ebba Nexo, Bernhard Kräutler
ChemBioChem, October 10, 2017, https://doi.org/10.1002/cbic.201700472 Read article
In this work, a new type nanoscale coordination polymer (NCP) is designed based on a pH-sensitive linker and high Z element hafnium (Hf) ions. After loading with a chemotherapy drug, Chloro(triphenylphosphine)gold(I), such drug-loaded NCP nanoparticles can be degraded to release chemotherapeutics under reduced pH within the tumor, and in the meanwhile act as a radiosensitizer to achieve synergistically enhanced chemoradiotherapy.
[Full Paper]
Jingjing Liu, Hairong Wang, Xuan Yi, Yu Chao, Yuehao Geng, Ligeng Xu, Kai Yang, Zhuang Liu
Adv. Funct. Mater., October 09, 2017, https://doi.org/10.1002/adfm.201703832 Read article
Microfabricated drug delivery devices are intensively designed and fabricated for years, showing great advantages over conventional approaches for more accurate and on-demand drug delivery. The state-of-the-art achievements in the field are reviewed with special attention to different aspects such as materials, design principles, fabrication technology, and application routes. Future prospects on drug delivery devices are given.
[Feature Article]
Hongbin Zhang, John K. Jackson, Mu Chiao
Adv. Funct. Mater., October 09, 2017, https://doi.org/10.1002/adfm.201703606 Read article
Developing new technologies to control the blood glucose level has gained considerable attention because diabetes mellitus threatens millions of lives. pH-Sensitive polymers are good candidates for different insulin delivery routes such as oral, pulmonary, transdermal, nasal, and subcutaneous. This review highlights the most frequently used pH-sensitive polymers and their applications in insulin delivery systems.
[Review]
Jing Xie, Anqi Li, Jianshu Li
Macromol. Rapid Commun., October 04, 2017, https://doi.org/10.1002/marc.201700413 Read article
PEGylated and biodegradable surfmers are synthesized starting from N-(2-hydroxypropyl) methacrylamide (HPMA). These surfmers prove to be able to stabilize core–shell nanoparticles (NPs) with a lipophilic, HPMA-based inner core. The NPs stabilized with these novel surfmers are completely biodegradable and biocompatible. Further they are able to encapsulate and mediate the release of a hydrophobic drug.
[Full Paper]
Mattia Sponchioni, Umberto Capasso Palmiero, Davide Moscatelli
Macromol. Chem. Phys., October 04, 2017, https://doi.org/10.1002/macp.201700380 Read article
The mesoporous silica-embedded, supertough hybrid hydrogel shows enhanced mechanical stability in both normal conditions and physiological conditions under mechanical stimulation. Furthermore, multiple drugs can be loaded into this hybrid hydrogel; these drugs are subject to on-demand release at different times via stimulation with a mechanical force. These supertough hybrid hydrogels have great potential for a variety of bioapplications.
[Full Paper]
Suji Choi, Young jin Choi, Moon-Sun Jang, Jung Hee Lee, Ji Hoon Jeong, Jaeyun Kim
Adv. Funct. Mater., October 04, 2017, https://doi.org/10.1002/adfm.201703826 Read article
An injectable , bioadhesive, and self-healing hydrogel is developed encapsulating fluorescent and antioxidant carbon quantum dots to scavenge the excess reactive oxygen species (ROS) and relieve the oxidative stress at local inflammation site. The self-healing process enables intergel diffusive transport of carbon quantum dots and efficient dynamic removal of remote ROS both in vitro and in vivo.
[Full Paper]
Jing Chen, Shuya Li, Ye Zhang, Wei Wang, Xiang Zhang, Yangyang Zhao, Yucai Wang, Hong Bi
Adv. Healthcare Mater., September 25, 2017, https://doi.org/10.1002/adhm.201700746 Read article
Crossing membranes: Conversion of random coil α-peptides into short cell-penetrating foldamers, with controlled periodic distribution of cationic and tryptophan moieties, through a straightforward chemical approach, yields potent cell-penetrating compounds that are resistant to protease degradation, possess a low content of cationic residues, and are able to deliver bioactive cargo inside the cytoplasm.
[Communication]
Lubomir L. Vezenkov, Vincent Martin, Nadir Bettache, Matthieu Simon, Alexandre Messerschmitt, Baptiste Legrand, Jean-Louis Bantignies, Gilles Subra, Marie Maynadier, Virginie Bellet, Marcel Garcia, Jean Martinez, Muriel Amblard
ChemBioChem, September 22, 2017, https://doi.org/10.1002/cbic.201700455 Read article
Safe and on demand: The incorporation of nickel-bis(dithiolene) complexes inside biocompatible liposomes allows the fine photothermal control of drug release without any increase in cytotoxicity or any production of singlet oxygen.
[Full Paper]
Kenny Mebrouk, Mathieu Ciancone, Thomas Vives, Sandrine Cammas-Marion, Thierry Benvegnu, Catherine Le Goff-Gaillard, Yannick Arlot-Bonnemains, Marc Fourmigué, Franck Camerel
ChemMedChem, September 13, 2017, https://doi.org/10.1002/cmdc.201700344 Read article
With the advancement of polymer engineering, complex star-shaped polymer architectures can be synthesized with ease, bringing about a host of unique properties and applications. This review introduces the basic synthetic methods of star-shaped polymers, the properties which can be controlled by the unique architecture, and also recent advances in drug delivery applications related to these star candidates.
[Review]
Da-Peng Yang, Ma Nwe Nwe Linn Oo, Gulam Roshan Deen, Zibiao Li, Xian Jun Loh
Macromol. Rapid Commun., September 12, 2017, https://doi.org/10.1002/marc.201700410 Read article
A sequence-independent strategy to fabricate DNA nanogel (NG), inspired by cisplatin, a DNA crosslinker commonly used in chemotherapy, is developed. Thus, drug-loaded NGs can be spontaneously formed by simply mixing genomic DNA extracts, cisplatin, and doxorubicin. A cell validation study confirms the delivery efficiency of the prepared NGs.
[Communication]
Weiqi Zhang, Ching-Hsuan Tung
Macromol. Rapid Commun., September 12, 2017, https://doi.org/10.1002/marc.201700366 Read article
Cholera toxin subunit B (CTB), the nontoxic moiety of cholera toxin, is able to circumvent the blood–brain barrier, and to target neovasculature and glioma cells. CTB modification on the surface of polymeric nanoparticles does not significantly alter components of the formed protein corona. CTB retains bioactivity during blood circulation, presenting a promising ligand for multifunctional targeting of glioma.
[Full Paper]
Juan Guan, Zui Zhang, Xuefeng Hu, Yang Yang, Zhilan Chai, Xiaoqin Liu, Jican Liu, Bo Gao, Weiyue Lu, Jun Qian, Changyou Zhan
Adv. Healthcare Mater., August 25, 2017, https://doi.org/10.1002/adhm.201700709 Read article
Crosslinked polymer gels can be conformally coated with polymerizable nanogels through an interfacially mediated redox reaction. Uniform, micrometer-scale coatings form rapidly at ambient, aqueous conditions. The structure of the nanogel coating controls the diffusion coefficient of a small molecule from the core polymer. Furthermore, the core polymer and nanogel coating may be separately loaded with different small molecules for multidrug release.
[Full Paper]
Eric A. Dailing, Devatha P. Nair, Travis Van De Veer, Tyler D'Ovidio, Jeffrey W. Stansbury
Macromol. Chem. Phys., August 17, 2017, https://doi.org/10.1002/macp.201700256 Read article
Nanoengineered particles are gaining increasing interest for applications in the biomedical realm. However, the behavior of targeted particles in complex biological environments is still poorly understood. In this Review, Dai et al. discuss parameters that affect the biological performance of particles and highlight strategies for how the targeting ability of particles can be improved.
[Review]
Qiong Dai, Nadja Bertleff-Zieschang, Julia A. Braunger, Mattias Björnmalm, Christina Cortez-Jugo, Frank Caruso
Adv. Healthcare Mater., August 15, 2017, https://doi.org/10.1002/adhm.201700575 Read article
[Microreview]
Alexander V. Safronov, Satish S. Jalisatgi, M. Frederick Hawthorne
Eur. J. Inorg. Chem., July 26, 2017, https://doi.org/10.1002/ejic.201700594 Read article
This Account introduces our research progress of drug delivery systems based on PGMA nanoparticles and nanoassemblies for the delivery of model molecules and therapeutic agents. Importantly, MSN@PGMAs based on atom transfer radical polymerization assisted systems, host-guest interaction assisted systems, and layer-by-layer self-assembled systems as well as the potential bioapplications and anti-bacterial applications of these nanocarriers are then discussed. Finally, the challenges and development directions of such nanoplatforms are brought out.
[Personal Account]
Ming-Xue Wu, Xin Wang, Ying-Wei Yang
Chem. Rec., July 04, 2017, https://doi.org/10.1002/tcr.201700036 Read article
© Wiley-VCH 2016.